John Adams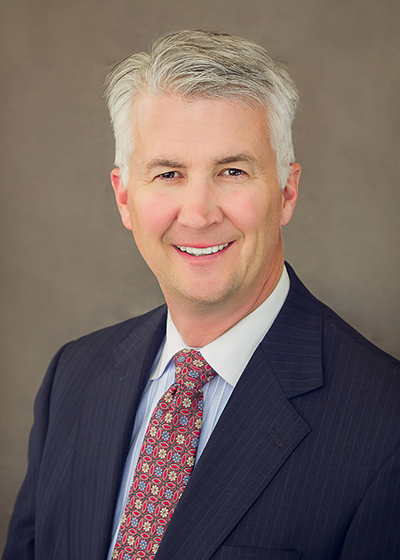 CLU®, ChFC®, CASL®, RICP®, CFP®
Wealth Management Advisor
Office 330-668-6135
John Adams, our Founder and Principal, considers decisions regarding financial security to be among the most important of all decisions people will make in their lifetime.
John Adams carefully cultivates client relationships as a means of remaining in touch with evolving needs and maintaining alignment between today's life and tomorrow's goals. Similarly John believes in continuing education to keep the professional edge that makes him a valuable resource. Complementing his continual quest for improvement is a dedication to honesty and integrity in all business dealings.
John Adams began his association with the Northwestern Mutual as an intern in 1987 before graduating from The University Akron the following year and embarking on his career. John graduated with Bachelor of Science in Business.
From 1995 through 1999, he served on the Disability Insurance Committee of the Financial Representatives Association (FRA), including two years as Chairman. Other FRA offices John Adams has held include At-Large Board Member (1999-2001), Vice President and Treasurer (2001–2002) and Chairman of the Marketing Committee (2003–2005).
John Adams is happily married to Dr. Sarah Adams. The couple has two sons, Gabriel and Benjamin, and two labrador retrievers, named Buck and Gus.
John treasures spending time with friends and family at the family's summer lake home, which typically involves boating, fishing, wake boarding and golfing.
---
Professional Designations and Certification
John Adams has earned a number of professional designations including Chartered Life Underwriter (CLU®), the highest level of studies in the life insurance profession; Chartered Financial Consultant (ChFC®), the most extensive education for financial solutions professionals; Chartered Advisor for Senior Living (CASL®), an expertise dedicated to the full range of financial, health, psychological and sociological issues confronting older individuals; Certified in Long Term Care (CLTC), Retirement Income Certified Professional (RICP™), and CERTIFIED FINANCIAL PLANNER™ (CFP®), a distinction for financial planners rooted in education, examination, experience and ethics.
---
Associations and Memberships
John Adams is a member of the National Association of Insurance and Financial Advisors (NAIFA), a national nonprofit organization representing the interests of more than 70,000 insurance and financial advisors nationwide, through its federation of over 900 state and local associations. Founded in 1890, NAIFA is the nation's largest financial services membership association.
John Adams is a 2015 National Quality Awards qualifier (NQA 1995-2010 and NAIFA Quality Award 2011-2015). The National Quality Award was created in 1944. The award recognizes agents whose persistency records indicate competence and dedication to the insurance industry and their clients. Agents who win this award have tangible evidence signifying that the products they sell will meet clients' needs.
John is also a qualifying/life member of the Million Dollar Round Table (2004-2015). MDRT is The Premier Association of Financial Professionals. Founded in 1927, MDRT provides its members with resources to improve their technical knowledge, sales and client service while maintaining a culture of high ethical standards.
John Adams is a current member of the Akron Tax and Estate Planning Council.
---
Awards and Recognition
National Quality Award: 1995-2015
National Sales Achievement Award: 1996-1999, 2001, 2003, 2005, 2007, 2010
Million Dollar Round Table:

Qualifying/Life Member: 2004-2015
Qualifying Member: 1996-2003

Distinguished Sales and Marketing Award: 2002